Burning Dhoop in India is a holy and auspicious practise. It is ritual that is said to bring positivity, light into your life the clean out the negative energy in the space

Problem : these beautiful handmade Dhoop Dans came from a tiny village in India prepackaged in a white box. La Devi as a brand does not believe in waste but the box the Dhoop came in was flimsy and unattractive. The brand also did not have the budget to spend on repackaging all the pieces completely. 

Solution : To come up with an easy sticker label that can be placed on 2 surfaces of the box. This will easily elevate the badly constructed box as well as be cost effective and easily executable by the brand.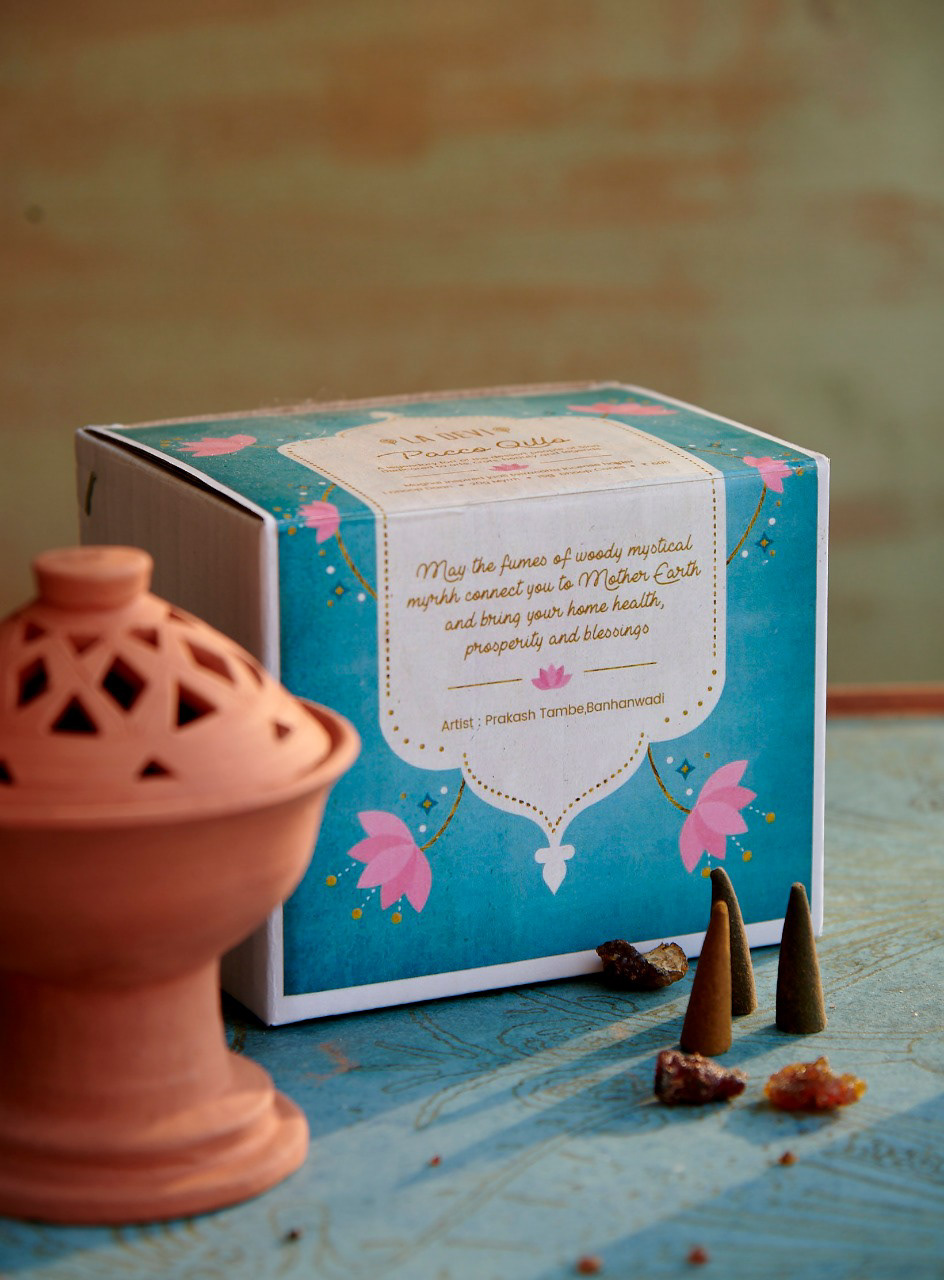 Design Option 1 - was inspired by the shape of the top of the dhoop dan. The simple geometric shapes, the floral look nodes, the single colour tie in well with the look and feel. 
This label will be used for the product on their daily sales. 
Design Option 2 : This is the festive packaging for the dhoop dan. Lotus flowers are a symbol of prosperity, wealth, hope and purity. It is often associated with Indian customs, festivals, weddings and any auspicious day. Giving incense, diyas, candles are a common tradition in the country during Diwali. This packaging adds the festive touch to the dhoop and makes it a perfect edition to any Diwali gift.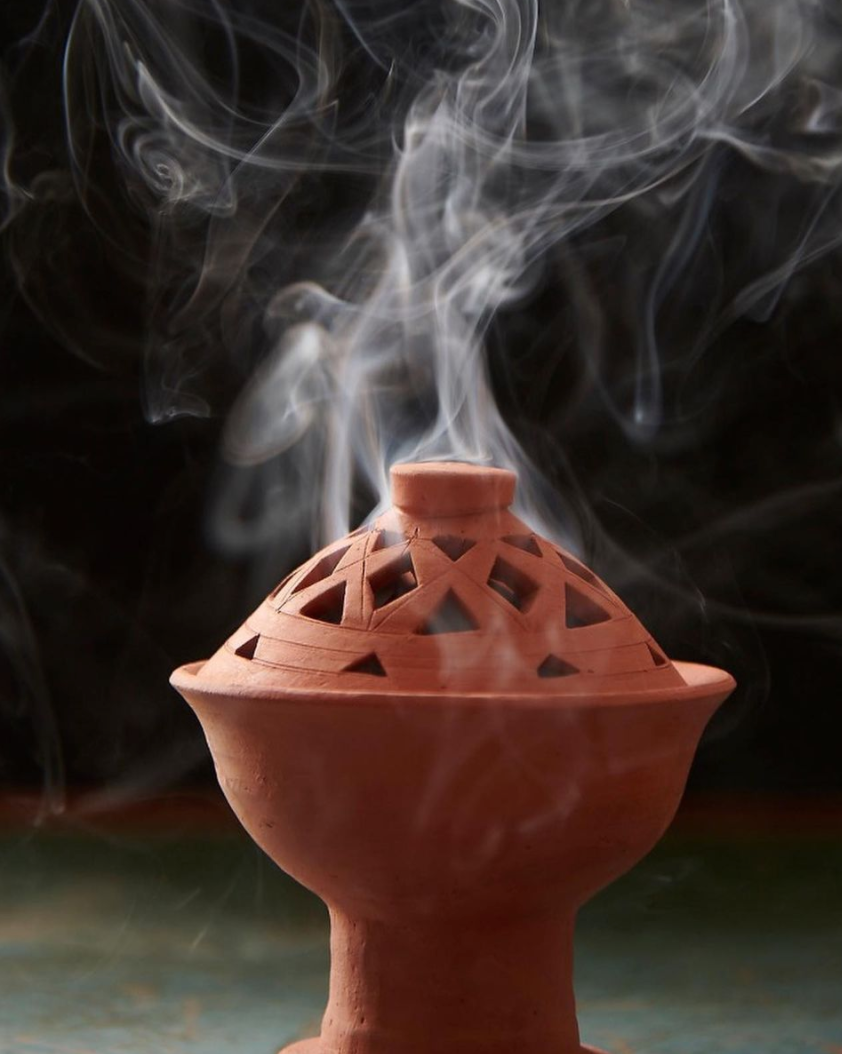 Available on orders at La Devi Organic Produce https://www.instagram.com/ladeviorganic/?hl=en