Zianne bakes from her heart and makes desserts that not only satisfy your cravings
but feed your soul. Her passion for baking & food is deep rooted,  it started from making home made jams, baking heavenly creme caramels with her grandmother to perfecting her skills at Lavonne Academy of Baking science & Pastry Arts.
She lives and breathes confections & wants to spread love and joy through her food, she enjoys making people happy with her treats, being a part of their special moments and really exploring & creating in her lovely home kitchen.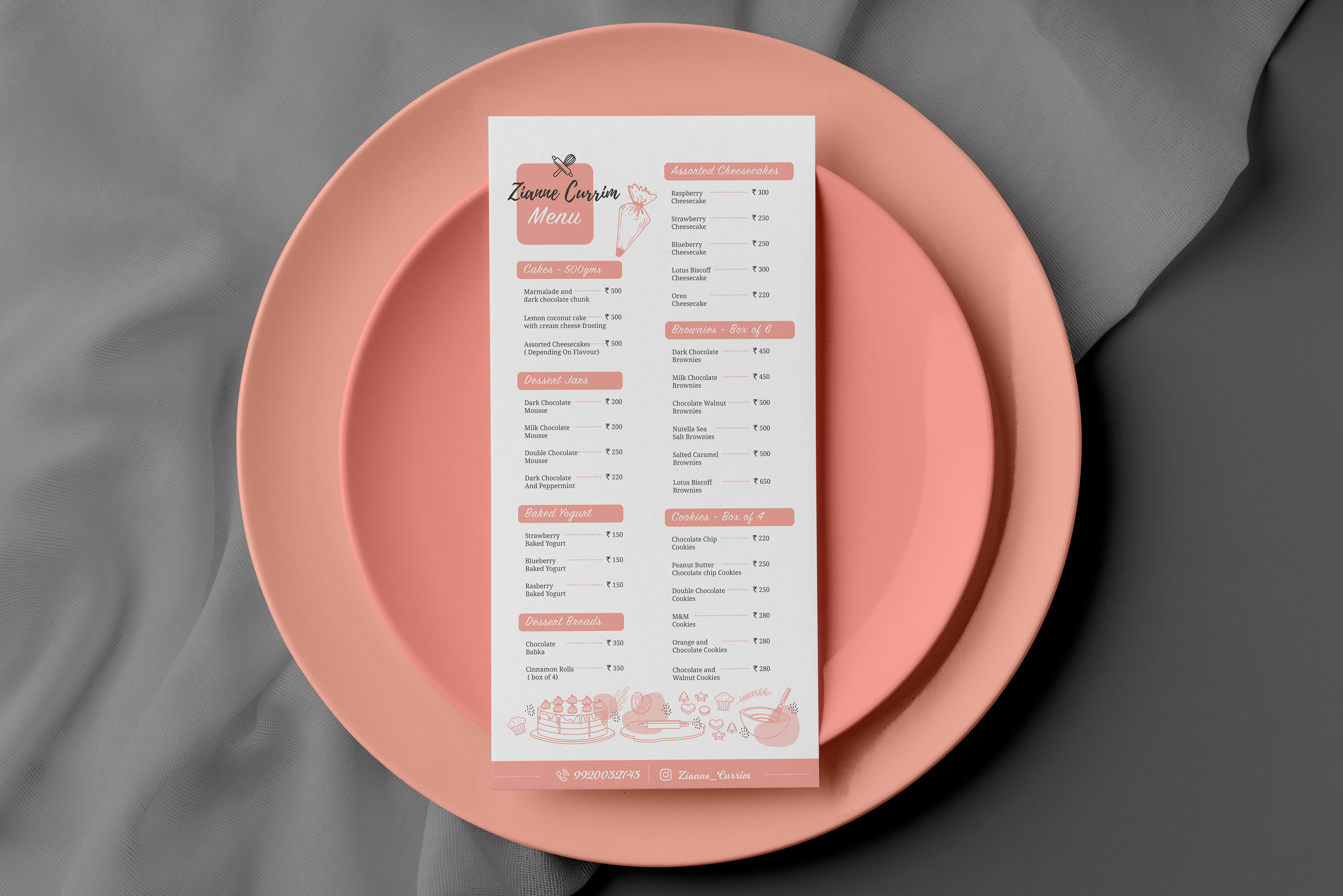 Thank You to Diya Parmar for creating the mock ups ! Do order Zianne's amazing baked treats ! Anyone who is a resident of Bombay to Die for